Fencers About to do Battle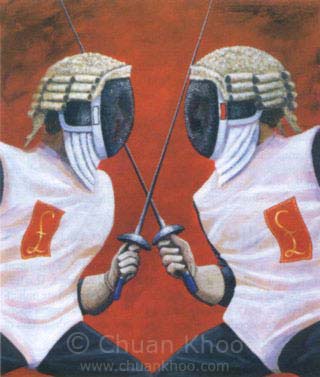 Title: Fencers.
Medium: Acrylic.
Support: Board.
Size: 41cm(W)x 46.5cm(H).
This illustrated an editorial article on the employment of lawyers to do battle on your behalf. The wigs give a clue to the profession of the fencers while the £ symbol signifies money as the prize.