Animals of the Night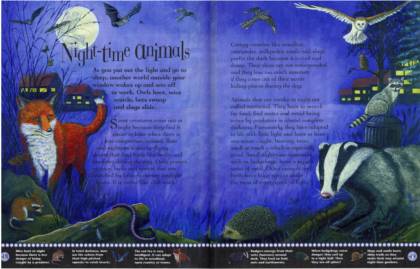 Title: Night Animals.
Medium: Acrylic.
Support: Paper.
Size: 50.7cm(W)x 35.8cm(H).
This was a double page illustration for a proposed non-fiction book on animals of the night by Kingfisher Publications. The creatures on the page included a Fox, Badger, Hedgehog, Field Mouse, Racoon, Nightjar, Owls, Bats, Moths, Millipede and even some Woodlouse.