Shark Approaching Bather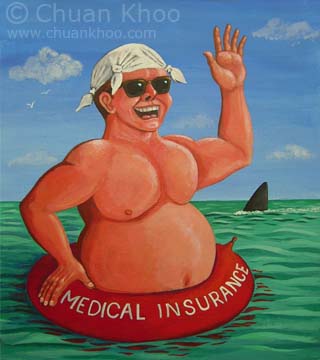 Title: Medical Insurance.
Medium: Acrylic.
Support: Canvas.
Size: 28.5cm(W)x 31.5cm(H).
This illustrated an article on holiday medical insurance. The "Jaws" theme music might be appropriate here. Sadly a few years after this illustration was published, there were a spate of shark attacks on holiday makers in Red Sea resorts!