Carparking Airport Security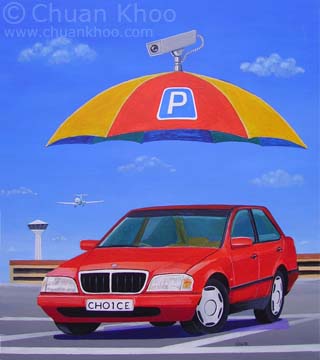 Title: Airport Carpark Security.
Medium: Acrylic.
Support: Canvas.
Size: 28cm(W) x 31cm(H).
This illustration was for an editorial artical that examined the best deals for parking your car safely at or near an airport. The umbrella is a metaphor for shelter and protection. The camera on top refers to security. In case you wonder where the handle for the umbrella is,... well, that just the nature of conceptual illustration.