Python Snake Eating Mouse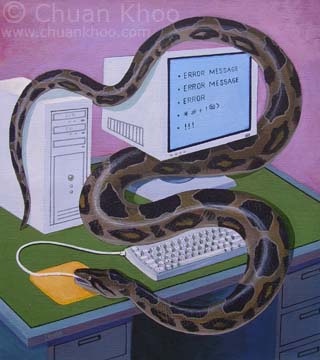 Title: Snake Eats Mouse.
Medium: Acrylic.
Support: Canvas.
Size: 27.5cm(W) x 31cm(H).
This illustrated an editorial artical that looked at the various types of unusual insurance that you can get. For this illustration I focused on pet insurance which enables you to insure your pet snake. So here is a python eating a "mouse",... and no doubt it will suffer from a bit of indigestion!