Woman with Peace of Mind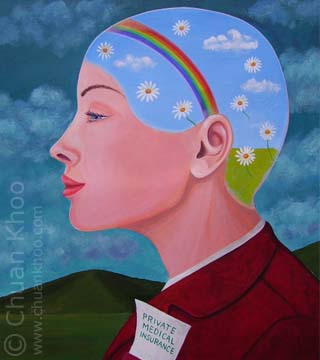 Title: Peace of Mind.
Medium: Acrylic.
Support: Canvas.
Size: 27.5cm(W) x 31cm(H).
This image illustrated an editorial article about private medical insurance. Rather than the stereotypical image of stethoscopes, injections or doctors I chose the concept of a person with peace of mind. The paper in her pocket reads: Private Medical Insurance.