Canada Goose in Biplane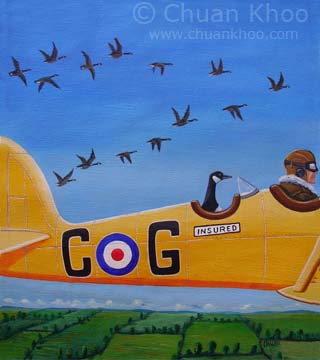 Title: Canada Goose.
Medium: Acrylic.
Support: Canvass.
Size: 28cm(W) x 31cm(H).
This image illustrated an editorial article on travel and holiday insurance. It covered the various aspects of insurance and how much cover you should take. The hazadous journey that migrating birds like the Canada geese make came to mind. I though this idea was a good analogy and would make an interesting image.