Euro Piggy Bank Escaping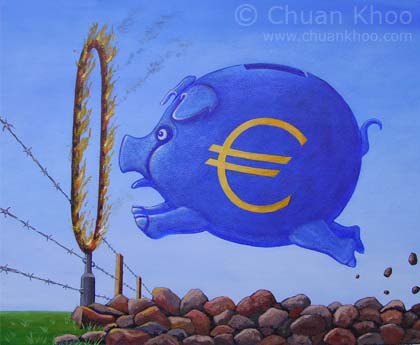 Title: The Euro's Rocky Road.
Medium: Acrylic.
Support: Canvas.
Size: 37cm(W) x 30cm(H).
This image was inspired by the debate over whether the UK should adopt the Euro currency. It depicts the rocky road that the Euro has had to overcome to get it launched. This illustration could apply to a financial related article, although the style could equally fit into a children's story.