Boomerang with Nurses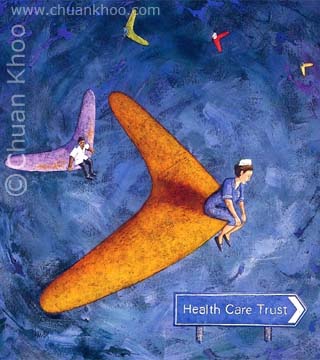 Title: Boomerang.
Medium: Acrylic.
Support: Card.
Size: 40cm(W)x 38cm(H).
This illustrated posters and leaflets that were used to encourage ex-nurses to return to the nursing profession. It was selected by the Association of Illustrators Images 23 year book which featuring the best of British illustration and toured the UK on exhibition.