South African Vineyard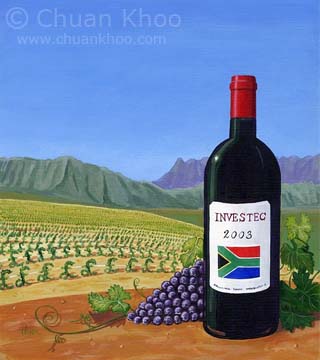 Title: Vineyard.
Medium: Acrylic.
Support: Canvas.
Size: 21cm(W) x 24cm(H).
This illustrated an editorial article on the performance of a company called Investec which is South African in origin. The idea was to link the article with the South African wine industry. Note the '£' sign vines in the background!