Peacock Feathers as Currency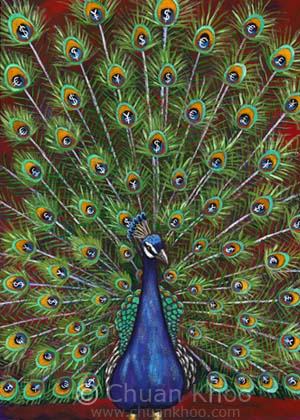 Title: Peacock.
Medium: Acrylic.
Support: Paper.
Size: 35.8cm(W)x 50.7cm(H).
The male peacock uses its decorative plumage to advertise for a mate. Note the various currency signs on the feathers. So this image could be used for topics on advertising for business or attracting an international business partner.