Big Fish Eats Small Fish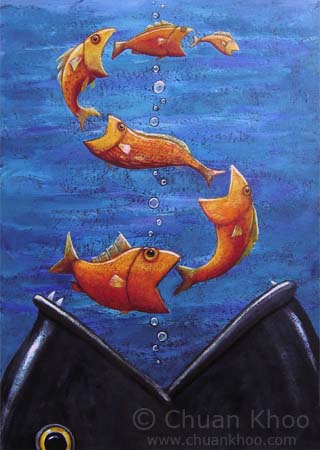 Title: Dollar Fish.
Medium: Acrylic.
Support: Paper.
Size: 35.8cm(W)x 50.7cm(H).
This illustration could be used for a variety of business situations involving the old metaphor of big fish. What came to mind when creating this image was larger businesses swallowing up smaller ones for profit. Note the bubbles and the 'S' shape the fish are swimming in that form the shape of a dollar sign.