Tiger and Lionfish Morphed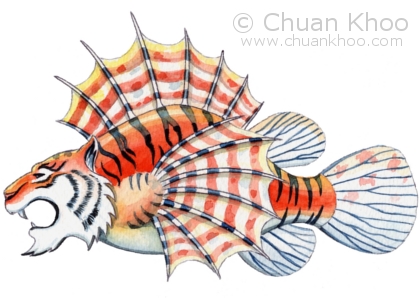 Title: Tigerfish.
Medium: Watercolour.
Support: Paper.
Size: 50.7cm(W)x 35.8cm(H).
I produced this image for a website with a tiger theme. It is an example of combining two different animals to form a whole new one. In this case I used the head of a tiger and the body of a lionfish.