Pearl Diver with Diving Helmet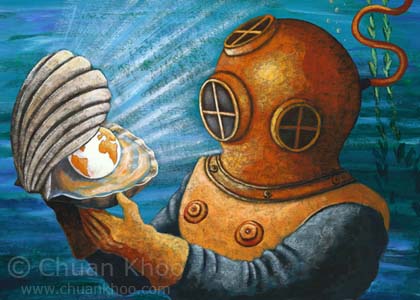 Title: The World Is Your Oyster.
Medium: Acrylic.
Support: Paper.
Size: 50.7cm(W)x 35.8cm(H).
This image is open to interpretation, but the main idea is from the saying "the world is your oyster". It can also imply that if you look hard enough, you can find valuable business. Note the air hose and seaweed in the shape of a dollar symbol.